Join Over 18,995 SwissMadeMarketing Subscribers On This Exclusive Training To Get More Quality Visitors To Your Website:
"How to Create an Effective Traffic Strategy with Profitable Keywords"
Focus on winning keywords, get faster and better returns from your investment, and accelerate your business growth 10x. Sign up for the FREE training below…
Here's What You'll Learn on the FREE Training:
Are you in the right niche: what you need to KNOW before you build your website
How to FIND profitable keywords: are people searching for your product?
How to ANALYZE your competition: which ones can you beat faster?
How to ACCELERATE your keyword process by 100x (what real companies did and how you can learn from them)
Webinar Information:
| | |
| --- | --- |
| Date: | |
| Time: | (Choose what works best for you) |
| Duration: | Approximately 70 minutes |
Enter your name, email, choose your schedule, and click the RSVP button below (happening on ):

PRESENTED BY:
Sam Hänni founded SwissMadeMarketing in 2010. After being a software developer in the corporate world for almost 10 years, he saw a great need in the online marketing world for tools and automation.
Having a technical background, Sam is the main creator of all the online tools and software in SwissMadeMarketing. He started with a niche site generating traffic through SEO. This is when he realized how tedious the process is and how many fatal errors there are that can rapidly kill an online business.
That's why he decided to start the development of his own software, with the goal to help Internet Marketers overcome the obstacles he experienced.
Today, SwissMadeMarketing is a million dollar business with clients in 4 languages with a complete toolset and training, providing Entrepreneurs, SEO Agencies and Internet Marketers with everything they need to build a profitable online business.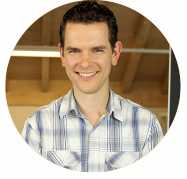 Sam Hänni
SwissMadeMarketing