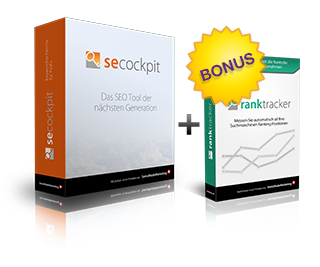 SECOCKPIT LAUNCH (starts September 25, 2014)
What is SECockpit?
SECockpit is an online software that will help SEO Professionals, SEM managers, Adwords specialists, Agency owners, freelancers, or anybody who is interested in bringing traffic to their website by allowing them to conduct keyword research and competition analysis in under a minute. What we've done is automate, simplify, and organize keyword research to free up your most valuable resource...your time.
Doing keyword research with free tools can take you up to 30 minutes per keyword (which we will demonstrated on the webinar). But if you have a website and you're targeting multiple keywords, doing the research alone can take you up to days to finish. SECockpit will do the work for you and give you data in less than a minute.
Launch Flow
We've created a no-fluff launch flow focused on conversions. We have two landing pages (one pure text and one with video) that communicates exactly what your leads will expect during the webinar.
This is followed by a very strategic push to boost attendance. We'll engage with the sublist, create content based on their needs, and have ninja tactics to remind them of the webinar date. All of this, we'll handle at SwissMadeMarketing. You just need to bring them to the sign up page, and we'll take care of making sure they attend on the webinar date.
The webinar happens one week after the first blast where the cart will open for the first time. We've created an irressistible offer only available to the sublist. They can get annual access to SECockpit's Pro Package for $100 off along with exciting bonuses. We've made a very compelling price justification.
We'll give everybody 48 hours to watch the replay.
After this, there is a five-day sales sequence (each day targetting different sales objections) to ensure we generate more revenue.
Note to remember:
This launch flow is CONVERSION-FOCUSED. We've removed hype-related stuff that do no contribute to sales and incorporated highly persuasive elements and copy into this launch. We'll be split-testing all throughout to give al our affialites maximum revenue.
Launch Dates to mark in your calendar:
September 25 - email campaigns start.
October 1 - email campaigns close
October 2 - webinar happens (11am GMT and 11am PDT)
October 3 to 4 - webinar replay
October 5 - sales sequence starts
October 9 - sales sequence ends